Making A Community Impact
Our Mission
Our mission is to provide towing, recovery and roadside services at a reasonable and competitive price to our valued customers. We pledge to uphold sound business practices, with the highest ethical standards. We maintain a well-equipped fleet of trucks and employ a professional, well-trained staff that implements up-to-date technology and equipment.
Our Community
With over 45 years of experience in the towing industry, we have established long-lasting, mutually beneficial relationships with multiple law enforcement agencies, commercial and corporate businesses (both locally and nationally), auto and truck dealerships, body shops, and the motoring public throughout our state and beyond. We are fully licensed and insured.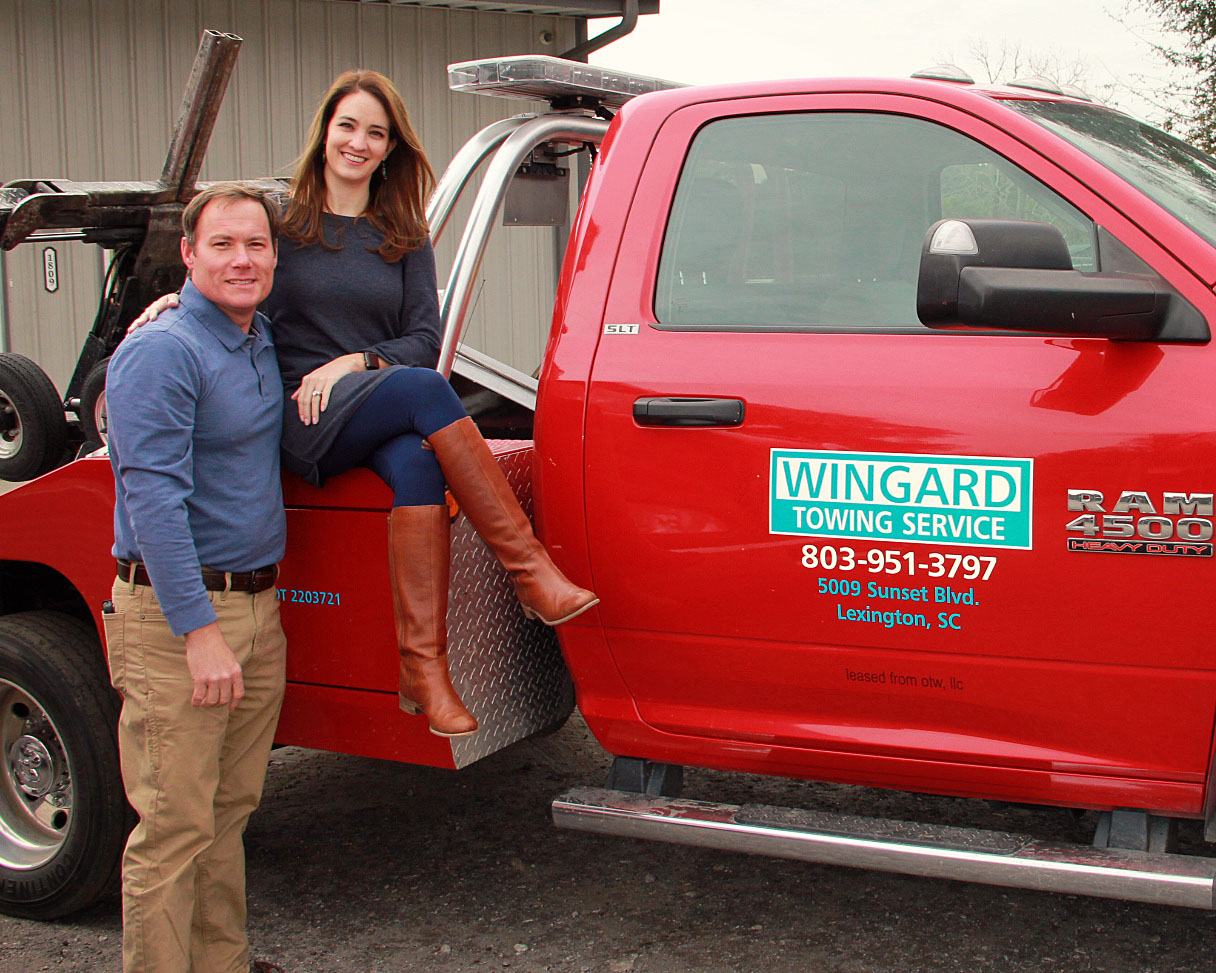 Family Owned for 3 Generations
Greg Wingard, owner, took over the family business in 2002, which means he is a third generation owner. He has a Commercial Driver's License, is WreckMaster Level 4/5 certified, has completed the Towing and Incident Management training course offered by the South Carolina Department of Transportation, and holds a Fire/Tow/Rescue Certification earned through the American Towing and Recovery Institute.  In 2001 Greg graduated from the University of South Carolina's Moore School of Business with a degree in Human Resources Management, and a minor in Criminal Justice. Greg is very hands-on with his business, so don't be surprised if he is the one who shows up to tow your vehicle. In the rare event that he has spare time, Greg enjoys traveling with his three daughters.
Anna Wingard, Business Operations Manager of Wingard Towing Service, LLC, is a native of Lexington. She joined Wingard Towing Service after having a career as a Speech and Language Pathologist, specializing in rehabilitating various conditions resulting from Parkinson's Disease.  Quite a career change!  Anna is currently serving as the President of the Towing and Recovery Association of South Carolina, after previously serving as a Regional Board Member, and past Vice President.